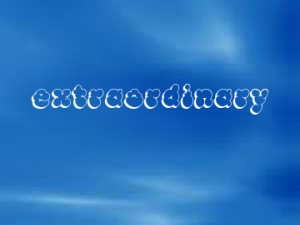 When I launched coaching by tambre, several years ago focused on assisting cancer survivors and caregivers, my mission was to help them to move from surviving their circumstances to thriving in spite of them.
My clients have made incredible strides and many have moved from having a functional life to an optimal life, often in the face of major challenges. Thriving is better than surviving but it falls short of my greatest vision for myself and for others.
Because I always ask for more out of life… I know that even thriving isn't IT. I am committed to people living EXTRAORDINARY lives.  So I've evolved coaching by tambre to a new level here with Well Beyond Ordinary and I invite you to continue the journey here with me.
Before most clients invest in hiring a coach, it can feel like a big leap for cancer survivors/caregivers, and even for those who are not going through an experience of their life being impacted by a major illness. Most people are focused on surviving and just getting through the day.

My Vision
Even when life, in general, feels pretty good it doesn't mean you're getting everything out of it in all areas. If moving from surviving to thriving isn't enough, what is the missing piece? It is that which grants you access to playing the biggest game of your life, without limitations or the stress of wondering if it will all work out somehow.
Extraordinary is my word.  It is the measure by which I gauge my own actions, goals and choices in life daily.  Personally, I am not willing to accept an ordinary life…and what that looks like for each person is unique and of their own design.
What many don't realize is extraordinary isn't a huge reach…and we all have access to it every day at any moment. There is ordinary or functional living. From there, each person can be guided to find their own unique sense of adding something extra to make it extraordinary…putting something extra into ordinary is what it takes.
Extraordinary living is the next step from thriving which is the experience of "when a door closes, another opens" to my latest saying, "doors?, what doors?…there are no doors." Thriving is just a step.  And just as thriving is self-defined, so is what extraordinary looks like for each individual and organization.
I'm all about co-creating a world where people:
live out their greatest potential at high performance levels
attain optimum levels of wellbeing in all areas of their lives no matter what circumstances they may face
live without regrets, participating fully and leaving it all on the 'dance floor' of life
are unstoppable in their pursuit of their passions, in the creation of engaged and meaningful relationships with others so they can experience an extraordinary life.
Through a combination of awareness, action and forward movement, as a certified professional coach, I guide people to find the path to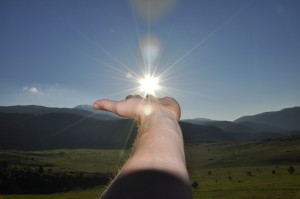 leading kind of life no matter what circumstances you are facing because, frankly, ordinary is not good enough.
I also work with organizations and businesses committed to providing excellence and quality in a way that supports them as leaders in their field along with a workplace culture that inspires high performance and wellbeing.
To find out more about what living Well Beyond Ordinary means, take a minute and check out my video slideshow. There is a special message there for caregivers, cancer survivors and those seeking high potential living.
And, stay tuned…check back in a week for my post on "Coming Soon" ~ exciting news about what's next here at Well Beyond Ordinary.
For Businesses & Organizations ~
Combining the wellbeing component along with self-leadership and engagement creates a unique formula for generating high performance. Bringing Well Beyond Ordinary coaching and training programs into your organization invites your employees, managers and leaders to live and lead beyond ordinary to create extraordinary results in all areas of life.
As we raise ourselves up, so do we lift up the world. ~ Tambre Leighn, 2010