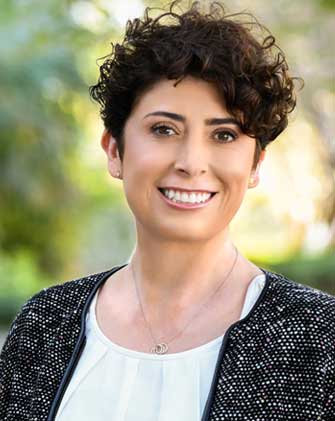 Andrea Suarez V, PM, CPC, CDSW
Healthcare Experience Partner
Andrea brings over twenty years of leadership experience in the Consumer Care and Pharmaceutical industry for the Latin American market and her training as a certified professional coach to Well Beyond Ordinary.
Originally from Colombia, Andrea has had the opportunity to build an international career living and working in countries such as Germany, Mexico, and the United States. For more than half of her career she held regional positions, allowing her to develop cross-cultural sensitivity as one of her core skills. She is fluent in English and Spanish and is playing a key role in helping to expand the organization's ability to serve the needs of Hispanic and Latin American patients and pharmaceutical organizations globally.
In 2016, everything changed for Andrea when she was diagnosed with cancer. As a cancer patient, she has had the personal experience of seeing how patients benefit from treatment management plans and support services. While doctors gave her a treatment plan for a life-changing disease, they hadn't provided her with a plan on how to live life. She realized that something had to change. Not one to wait for others to provide innovative solutions, Andrea became a certified professional coach focused on coaching for cancer survivors and caregivers.
Recent pharmaceutical industry changes have shifted the focus from a product-driven approach to a patient-centric approach. Andrea has a genuine interest in being part of this transformation. She is committed to sharing her creativity, expertise, and experience in designing solutions that improve patient engagement, health outcomes, and quality of life.
As a commitment to diversity and inclusion, Andrea facilitates an 8- week on-line program through her coaching company, How to deal with the emotional rollercoaster of Cancer to Latino patients and caregivers in the USA.
Andrea is known for having an engaging management style with a focus on building and retaining highly productive multicultural and cross-functional teams. She has a solid record of success leading complex projects from inception to completion.
Andrea is an advisor of the University of Miami Patient and Family Advisory Council at the Sylvester Comprehensive Cancer Center in Miami. In her role, she helps the organization to better understand the needs and preferences of Latino cancer patients and caregivers.
Well Beyond Ordinary's founder, Tambre Leighn, is thrilled to have partnered with Andrea. Together, they are a powerhouse team that is committed to improving the patient experience for all.