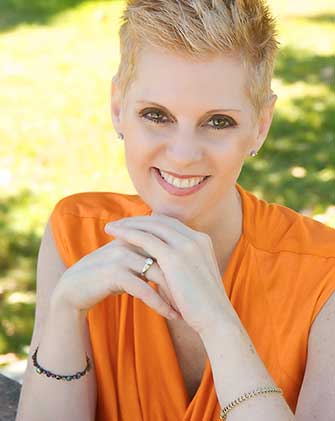 Tambre Leighn
Behavioral Health Coach, Trainer, Innovator
As a certified professional coach, Tambre Leighn focuses on creating high-performance outcomes and improved patient satisfaction through wellbeing, behavior change, resiliency, and stress reduction in the healthcare sector.
Tambre uses a performance-based approach informed by her background as a professional athlete, her education as a COR.E Performance Dynamics™ Specialist (CPDS) and COR.E Wellbeing Dynamics Specialist (CWDS), and her extensive experience training certified coaches, healthcare professionals, senior-level executives, and teams to improve communication skills, increase emotional intelligence and mindfulness, and create sustainable behavior change.
She is recognized in healthcare as an innovative and strategic trainer, speaker, and coach with demonstrated expertise in the design and execution of effective leadership development, high performance, mindfulness, and patient adherence programs.
In 2018, out of more than 70 entries from around the world, Tambre's Patient Adherence Training Program was a finalist in Astellas' Oncology C3 Prize for innovative patient solutions, currently being implemented at specialty pharmacies across the country. Since the program launch in 2016, she has trained pharmacists, nurses, nurse educators, and specialty pharmacy call centers such as CVS Caremark and Diplomat Pharmacies, to transform the model of patient education into one of patient engagement.
Over the past decade, Tambre has facilitated workshops for several thousand patients, providers, and executives. She has presented sessions on coaching and wellbeing for healthcare providers at events for Genentech's Annual Week of Wellbeing, Genentech's Women's Health Week, Banner Health, Oregon's Women's Conference, Atlantic Health System's Annual Governance Event, Weill Cornell's Inaugural Women in Healthcare event and was the event chair for two years for EXL Pharma's Patient Adherence event. One of her speaking highlights was co-presenting with Dr. Taylor Riall, Acting Chair of Surgery, the University of Arizona at the 11th Annual Surgical Congress to an audience of more than 250 surgeons on mindfulness, emotional intelligence, and stress management to overcome burnout.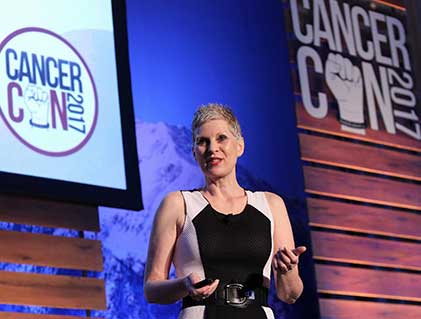 On the patient side, Tambre has coached hundreds of cancer survivors and caregivers through group coaching, individual coaching, and workshop settings. She was a presenter and keynote speaker for four years at CancerCon and a speaker and facilitator at three of Young Survival Coalition's National Summits including the 2015 Inaugural Summit. Tambre has also provided coaching and workshops for organizations such as Stupid Cancer, USC Phillip Norris Cancer Center, Keep A Breast Foundation, Healthy Lives After Cancer at UCLA, Tower Cancer Foundation, and more.
Tambre was inspired to become a disrupter in healthcare by integrating coaching into patient support and patient care out of her experience caregiving for her late husband. Her expertise in understanding the connection between stress, wellbeing, resilience, and achieving high performance has helped her clients to reach their goals while improving their quality of life. Clients have included mid and upper-level executive leaders at organizations such as Stanford Medical, Mattel Inc., Keep A Breast Foundation, Eisai Pharmaceuticals, NYU Langone Medical Center, Banner University Medicine, and Robert Wood Johnston Health System.
Tambre's coaching and training programs are an excellent fit for healthcare where accountability, significant measurable goals, and results, and a high degree of engagement are critical to creating successful outcomes.
Publications and Online Resources

Requires completion of 125 hours of training in an ICF Accredited Coach Training Program plus 500+ hours of client coaching. Tambre has accrued well over 2500 hours of coaching hours.

Requires completion of 350 course and training hours. Certification through the Institute for Professional Excellence in Coaching (iPEC).

This graduate-level coaching program focuses on creating high-performance outcomes and mastering the use of the SCOPE Assessment, a tool for improving performance that is a derivative of the ELI.

This graduate-level coaching program focuses on wellbeing and wellness coaching with an emphasis on improving wellbeing to increase optimal performance. Tambre was involved in the development of the curriculum for this training and facilitated the training of several hundred coaches in the COR.E Dynamics approach while heading up iPEC's Wellbeing Division.

The Energy Leadership Index (ELI) is a scientifically verified assessment tool that measures stress, stress triggers, engagement, and quality of life. Tambre has facilitated several hundred ELI assessments for individuals as well as for teams and organizations.

Master of Communication Arts, Los Angeles.

Honors Bachelor of Arts, Toronto, Ontario. Mass Communications Major, English Minor, Specialty in Television Production