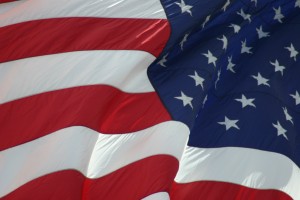 September 11th will long be a day that carries meaning here in the United States.  Until 2001, it was just another day of the month.  But that year, just four months after losing my husband to cancer, the towers came tumbling down.  What had seemed to be an isolated time of grieving my own singular loss transformed into a period of national mourning.
It is important to honor our losses and give ourselves time to heal.  It is also important to remember and honor those whose lives ended that day and all the lives that were forever changed when their loved ones did not come home.  However, in time healing comes not just from remembering but from doing so with purpose.  Finding actions we can take to make a difference in the world ~ more love, less hate, more compassion, less judgment, more joy, less fear ~ can help us turn loss into serving a purpose.
Grief is energy and it is an energy that can either be destructive or that can be creative.  From grief, we can eventually create something meaningful if we focus on transforming our loss into a way we can serve others or express values they represented to us in the world.  During my healing process, one of the exercised I did was to write a list of all the qualities and characteristics of Gary I missed now that he was no longer with me.  Later, when I learned to integrate those qualities into how I showed up in the world, I experienced a huge transformation.  It was not only a powerful and empowering way to honor him, but also the path to being at peace knowing he now lives through the actions I take and the mission I created that he inspired in me.
We can remember with anger or we can remember with purpose.  In memory of all those whose lives were lost a dozen years ago today, I choose to remember with with the purpose of creating the change I want to see the world…more love and more peace.
As we walk through the day, please find a moment to give thanks to all those who serve to protect…military, police, fire, paramedics…for every day they choose to risk their lives so we may live ours in peace and safety.