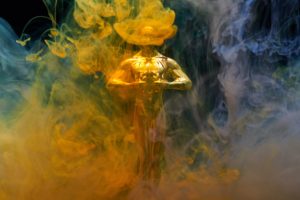 There is nothing like a little gold statuette to change your life overnight. Yesterday morning, the nominees most likely woke up with butterflies, anticipating what was to come. There were hours ahead in the day before they finally learned the outcome. Then in an instant, with the simple opening of an envelope, everything changed for one of the nominees in each category. They won.
Once their name was called, they became part of an exclusive club. Today, many will experience an avalanche of offers and soon they will see a whole new level of zeros added to their paycheck. There is a long list of benefits that come with membership to the Oscar Winner Club. There can also be some surprising challenges. Hillary Swank's marriage ended when her Oscar win propelled her career into the stratosphere. Others expected a sudden major shift in their Hollywood status only to find that a best supporting win didn't necessarily pave the way to leading roles.
Life changes overnight sometimes. Not just for Hollywood stars and not always with the outcomes we have anticipated. My life changed instantly the night Gary asked me to marry him. It was a complete surprise that unfolded into one of the most content and happy times of my life. Our life changed instantly again when Gary was diagnosed with cancer. We became unwilling members of the exclusive club of cancer survivors. When Gary died, I suddenly became the disbelieving member of the club of young widows. Sometimes you want to be at the party you were exclusively invited to and sometimes you would gladly give up your backstage pass.
Why have some Oscar winners made the most of the little golden man while others faded into the background? In the end, though we may not be able to choose the overnight shifts that alter our lives forever, we can decide how we will interact with the circumstances. It will, most likely, come down to our core values and our support system as to how we'll make the most of the great moments or overcome the incredibly challenging ones. Winning the Oscar doesn't guarantee any particular outcome.  Neither does being diagnosed with cancer, becoming a caregiver overnight or being widowed. It is all how you choose to respond to it that determines who you will become.