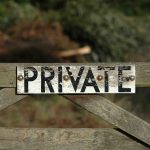 This week, Part 3 of my series on Caregiving is appearing on OutMaturity.com. So much compassion goes into being a caregiver. But when you take on this role without setting healthy boundaries the cost can be your own health and well being. It can also result in caregiver burnout.
You want to be there for the long run for your loved one. You will be, if you can also learn to see the value in dedicating time and resources to your self-care and growth. Check out From Victim to Victory to read about the high costs I paid as a caregiver and how I've been able to help other caregivers avoid or overcome these same issues.
Click for Part 1 ~ For Better or For Worse… and Part 2 ~ Knowing When To….