In this third and final post, Anna shares with us some of the ways surviving cancer has changed her life and what helped to get her through the experience.
I hear from my clients and know from my own personal experience as a caregiver that when cancer touches
our lives, it changes us.  How do you see life differently now? 
That is so true. I feel grateful to God that he spared my life. Life, to me, is more beautiful once you know you might not have seen a lot more of it. Every day is gorgeous, whether it be sunny or cloudy or rainy. It really taught me to appreciate the life I have been given.
What were some of the tools and resources you used to get through treatment and move into thriving in your life again?  Who or what supported you to be able to get back to being a top student and involved in life again?
My parents played a huge role, along with my friends. Also, I gave a speech at relay for life right as I was finishing my chemo. This helped me put the past behind me and to get on a road to new beginnings.
What would you want other young cancer survivors to know based on your experience?
Be yourself, keep your friends close, do what you love, and trudge forward. Live a normal life! Don't let cancer stop you from being who you really are.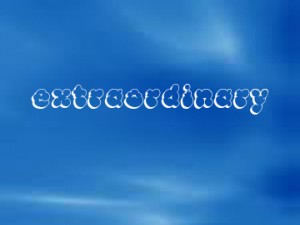 You mentioned in your email to me that reading my website helped you through your recovery (and this was such an honor to know I'd made an impact!).  How so?
Just reading your Cancer Survivorship articles helped a lot in themselves. They answered just about every question I had and made me feel better about my Hodgkin's.
Is there anything else you would like to add? 
Thanks for your interest in my story! It was a pleasure for me to do your interview! 🙂
I want to thank Anna and her mother for taking time to co-create this experience.  Anna, your courage, perspective and insights are so powerful and inspiring.  Thank you for sharing your message of possibility with cancer survivors of all ages.  You exemplify the difference between becoming a victim to circumstances in our lives or digging down and finding the strength and faith to elevate ourselves and those around us.  Bless you, Anna!
If you are a survivor or caregiver who has somehow turned around the challenges of cancer touching your life and want to share your story, please email me at info@wellbeyondordinary.com.
This interview was done with the permission of Anna's mother.  No identifying factors or images used are of Anna in order to protect her privacy.