After a long hiatus from blogging on this site (I've been finishing up my memoir), I am making a return to close out 2018. We'll see how this goes, but my intention is to share some of the wonderful insights and experiences from Buenos Aires where I'm wrapping up 2018 and launching into 2019. So, here we go…
Lecciones de Buenos Aires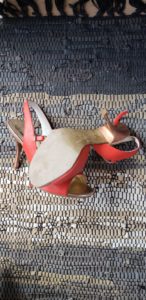 Scattered bits of sun slip in through the window the morning after what feels like the beginning. Brown ashy bits of last night's dance floor cling to shoes that danced between moments of flow and times of tension. It's just the beginning and my bones and my heart feel how much more there is to come. I have arrived in Buenos Aires for my first time – filled with some nerves and a lot of excitement.
In Tango life, time becomes something different. The end of one day bleeds into the start of the next. Life happens when it needs to. Breath slows into sleep when the body decides it must stop moving. This causes me to wonder about the thinking of life as linear and the way we attempt to impose structure on it. We see beginnings. We experience endings. Yet, nothing truly stops. One moment, one breath, one embrace leads to another. Even when we are gone, this is true as those left to grieve us embrace our memories, breathe life into the story of our lives, and carry us inside of them.
So begins my Buenos Aires journey. A gentle entry into what I now, one month later, know is probably best described by the Spanish word 'fuente' when it comes to living day to day here. I planned this trip six months ago when an ending I hadn't expected occurred. I decided I wanted to shake things up, to test myself in a place I'd never been, and to dance, write, study tango, and live differently for a few months. As I was planning my trip I thought these were my goals.
Today, as I walked the streets of Recoleta in the warmth of soft summer sun, I realized that traveling here, dancing, writing, working out, exploring…all of these are pathways to my true goal which is to become stronger. I am here to become stronger in the craft of writing, the art of Tango dancing, and to make my body stronger. But more than that, I am here to strengthen my heart, mind, and soul so I can continue to push beyond my 'zona du confort' to live richly, wildly, passionately, and fully.