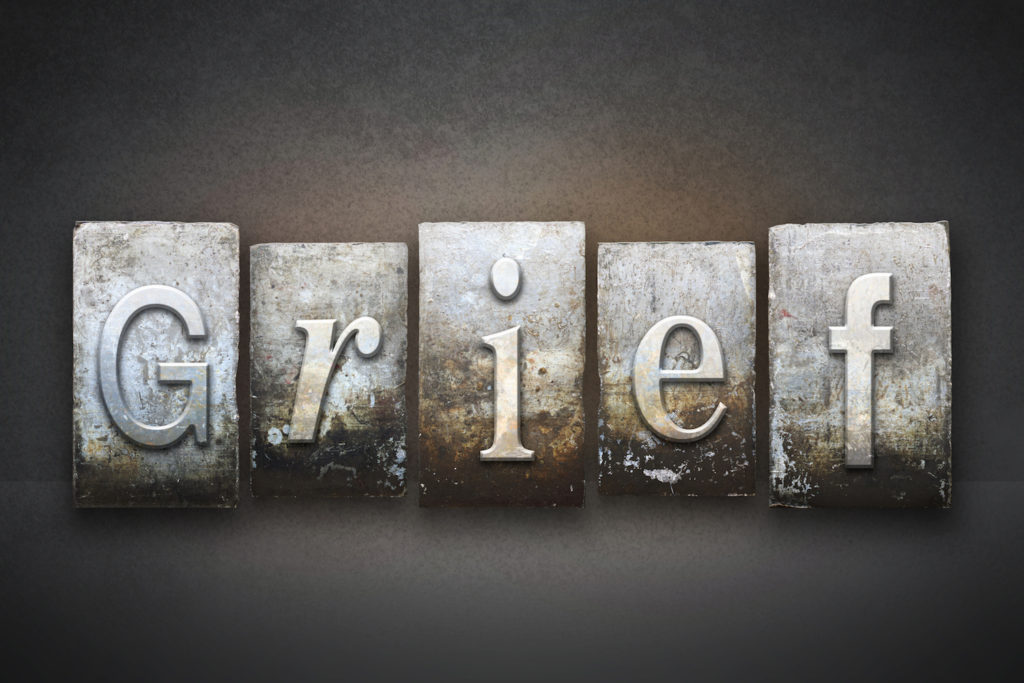 "Grief is very personal" – LuAnna
Grief is very personal. It's not something people are comfortable with. I don't necessarily talk about my grief because I see how others shy away. It seems like they don't know what to do or say. I learned, eventually, to use Facebook as a way to connect and talk with others who are grieving. I pass on some of the tools I have learned in hopes of helping them.
Grieving is healing. The road through grief is not a straight, simple path. It is like a winding road and can at times be messy. The lessons I've learned are many. I've learned it's okay to have down days. What's important is to keep facing each new day. Doing the program also helped me to realize that I have no real schedule to my life which holds me back from accomplishing things that I need to do. 

In the beginning, I stayed busy to avoid feeling lonely, sad, unworthy, and unlovable. However, these days, thanks to doing the work in the program, I know it is okay to take a break, breathe, and enjoy downtime. I also realized that I was lacking in my Physical and Emotional Wellbeing, which are vital in the healing process.
Finding New Perspectives
One of the ideas I learned about in the online program was to think of my energy like a bank account was helpful. When I am doing things for myself and restoring my energy I am investing in my "bank account". When I use my energy on the 'what ifs' and other draining thoughts/feelings/activities in my life, I am withdrawing from my "bank account".
If we do too much withdrawing and not enough investing, before we know it our account is empty. The lessons reminded me that doing things that bring me joy is good. Even though living life without Shane has been taxing and hard, I am still here and alive. Continuing to get out of my comfort zone is where the "magic" of healing happens for me.
Life is overwhelming when you go through loss, but with the right tools it can be manageable. I am grateful that my grief is helping me to courageously make a difference in the lives of others by talking about grief and empowering one person at a time to step out of the shadows. I know that one of my purposes in this life is to heal and help others.
Transforming Grief to Help Others
I started a Facebook page called Coping with Grief and Loss. It is a work in progress, but it's a start. I do not want anyone to ever feel they are alone and I want to be someone they can reach out to and know someone cares. I firmly believe that part of my mission in this life is to learn the tools to heal, so that I can share and help others to heal. I am always working on improving myself and I encourage others to seek help for their grieving.
Coaching Tips
As LuAnna said, grief can be overwhelming. We can get pulled into the undertow. In Part 1, LuAnna shared how she reached out for support to overcome the isolation we often choose as a way to cope with our sadness. In Part 2, she shared some ways Grief as a Pathway to Transformation changed her thinking as part of her recovery process. There are many great resources available but it takes putting them into action, as LuAnna did, to create the changes you want to see in your life.
Be mindful of your energy. Like LuAnna, you can experiment with the idea of having an energy bank. Pay attention to what thoughts, actions, and relationships add to your energy bank and which ones drain it. Try to include more of the things that add to it and reduce the number of 'withdrawals' when you can.
Me time. What is it that makes you feel like you're taking good care of yourself? It could be cleaning out a cluttered room, taking a walk, preparing a healthy meal, watching a film that inspires you or makes you laugh. Schedule 'me' time so you can feel like you're taking a moment to breathe in between the challenges and curve balls life can send your way.
I'm grateful to LuAnna who was willing to share her story of loss, ways she was able to use therapy and the coaching process in my program, and her vision to help others through her Facebook group. We can find tools that can work for us by listening to what's worked for others.