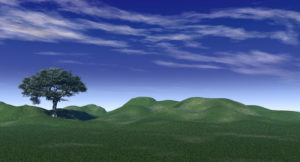 Life…some days…just, wow. It can seem like an avalanche of challenges, a tsunami of debilitating thoughts…coming all at once.
It is hard not to lose faith when social media is filled with such division, anger, and outright hate. It's hard not to lose faith when so many people are feeling defeated. I get it. There is great uncertainty right now. Uncertainty creates fear. Fear is often expressed as anger and blaming. Us vs. them, the right way vs. the wrong way.
In my heart I know each person is doing their very best – even when they don't show up in a way that seems like it could possibly be their best. I have those moments as well. Times when stress wins and I experience fear or upset or wishing things were different. The more I live my training as a coach, the less often this occurs and the shorter the time is that I feel the stress or fear or upset – but it does happen.
So, today, with so much turmoil and uncertainty brewing, when I felt myself losing faith in me, in others, and in the world I reminded myself of four empowering thoughts that consistently help me to shift into a more positive mindset so I can take meaningful actions and do my work of helping others:
I am safe. I use this mantra to ground myself. I ask myself, 'Right now, in this moment, am I safe and do I have my basic needs met?' When the answer is 'no' then I ask myself what resources or actions are needed to move into a space of feeling safe. This gives me a plan and when I have a plan, I can make a change. When the answer is 'yes', then I go to #2. [I also recognize not everyone gets to answer 'yes' to this question. And not everyone who answers 'no' has access to resources and the ability to implement a plan. I encourage us all who have our needs met to find ways to support others by donation of time, money, or expertise to local non-profits focused on helping people who are struggling to help themselves.]
I am grateful. Very few people have a perfect life with no worries and absolutely everything they want and need, including feeling happy and fulfilled. Personally, I don't need a lot of things to feel happy. I am grateful for all I do have so I practice grace and being thankful for all that is and all that is to come and for having the ability to help others.
I can make a difference. To feel we are at the effect of something with little to no control can be very draining. There is always at least one action, if not more, I can take to make a difference in my own life or in the life of someone else. One difference is enough, sometimes, to change the world. I often find that helping others is what most soothes my soul, feeds my heart, and makes my life feel more full.
If they can, so can I. Here's where I look outside myself for inspiration. My world is filled with truly amazing leaders who make hard choices every day to face cancer and other chronic diseases — and writers who bare their souls and share their pain to help us all feel less alone, more understood, and to heal ourselves — and healthcare professionals and researchers who invest so much to help those suffering with health issues—and dancers who share their embrace and their passion for moving through life in community with others. When my mind says "no, you can't," my heart says "if they can, you can."
I survived the worst thing I ever thought could happen to me. There are other challenges I have faced and more to come. But, for me, losing my late husband was the absolute biggest blow and my greatest fear. I survived it. It wasn't pretty. It wasn't easy. There are a million tears, tissues, and shatterings of my heart scattered along my pathway to recovering from my grief. But I am here and I have so very much to be grateful for.
So, each new day that comes now, I will get up and focus on taking as many steps to make a difference for others that I can. This is how I can contribute to creating a world that is a better place. This is how I find my ground…and stand my ground. This means staying focused on my mission, fulfilling my life purpose, and living my values no matter what.