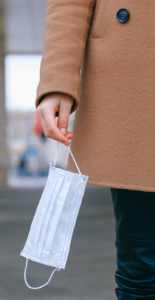 That's what lies ahead for us…a very different year. While we may be starting to see the 'light at the end of the tunnel', we're not done yet with the worldwide devastation caused by COVID-19. So, how do we plan ahead while living mired in unknowns and seemingly unending changes?
Normally…
Over the past decade as a coach, I have come up with creative and powerful year end strategies for helping clients to identify new behaviors and goals they want to achieve in the new year.
Under normal circumstances, the last part of December is a great time to take an inventory.
What did I accomplish this year?
Where do I see room for improvement going forward?
What goals do I want to focus on in the coming year?
A year ago, I was celebrating my personal wins for the year while living in Buenos Aires, Argentina. I'd worked hard all of 2019 to be able to spend a few months there dancing Tango and learning Spanish. Naively, I went ahead with my usual year end project asking myself, 'at the end of 2020, what will I have wanted to have accomplished and experienced?'
In March, after returning home at the very beginning of the pandemic, a friend of mine and I ambitiously threw a gauntlet down at COVID-19. We put aside some goals, pivoted on others, and set up our plans for the rest of the year.
Ha, ha. That lasted for a hot minute. 2020 has required so much out of the box thinking and pivoting to navigate through and survive it. I spent the rest of the year observing my responses to the one after another searing headlines and finding new strategies to keep moving forward. Some worked, others failed miserably.
In the year ahead, I'll be sharing monthly posts on behavior changes that helped me and my clients to stay focused, productive, and well in 2020.
Critical Questions for 2021
We know now that a year can throw a lot of curveballs and challenges at us so forget about looking ahead to December 2021 and goals you want to achieve by then. We'll put a pin in that strategy and revisit it in 2022.
For next year (i.e., tomorrow), try shifting from an end goals focus to a feeling focus.
How do I want to feel in the coming year?
There will be ups and downs, but in my best moments, what feeling am I striving for? In 2020, a year of lock downs and limitations, I chose the feeling of 'freedom'. I wanted to feel at choice, even when, in many ways, we were restricted. Peace is another. When I am at peace, it creates a sense of ease in my life. I can be more effective, empathetic, and engaged when I focus on feeling at peace. There are many things about a pandemic, or life in general, I cannot change. Doing my best to be productive and make a positive difference
Who do I want to be in 2021?
It is SO easy to get wrapped up in 'doing' life. Instead, consider the values you feel are most important to you and assess how often you are actually living those values. Yes, it takes action to generate forward movement with projects and goals. But how you go about completing them is about the way you show up to each action. When a leader embodies executive presence, it is not because they are 'doing' something. It is about the qualities and values that shine through. Do you want to embody confidence, calmness, resiliency, empathy? When the proverbial shit hits the fan, will
What can I do for myself?
In order to manage the stress of closing in on a full year of living through a pandemic, I need to continue to pay attention to my personal wellbeing. Take an inventory of the strategies that helped you over the past year and make sure you thread them through into next year. These are valuable components of creating resiliency that work for you. How you create resiliency is an important part of your success formula.
What can I do for others?
My 'why' is all about being of service to others. It gives meaning to my life. Every day, I get to make a difference. It feels good to help someone. 2020 brought out the best and the worst in people. Doing kind things for others feels like one way we can balance out the worst.
A Moment of Remembering…
Remember to be kind to yourself and to others. Some days you'll be your best. Other days, you'll be less but you'll do the best you can as you struggle through challenges. Take it one day at a time and if one day doesn't go as well as you'd hoped, try again the next day.
Remember the herculean efforts by healthcare professionals and essentials workers that continue daily.
Remember researchers like Dr. Kizzmekia Corbett who worked so hard to find a vaccine.
Remember those who lost their lives and their loved ones who must now find their way through grief and life without them.
Remember them all.